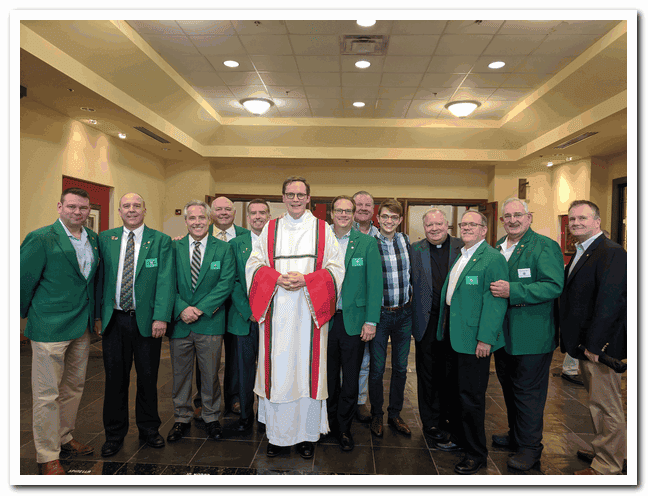 Brothers,
ST. MARY'S TOMORROW (9/16) 11AM MASS
Our Dooley brother Peter McCourt has entered into his holy life with his ordination this morning at the Cathedral pf the Sacred Heart.
His first Mass (saying Homily) will be 11 am Sunday, 9/16 at St. Mary's with reception to follow (ALL are welcome). Wear Green Jackets or green.