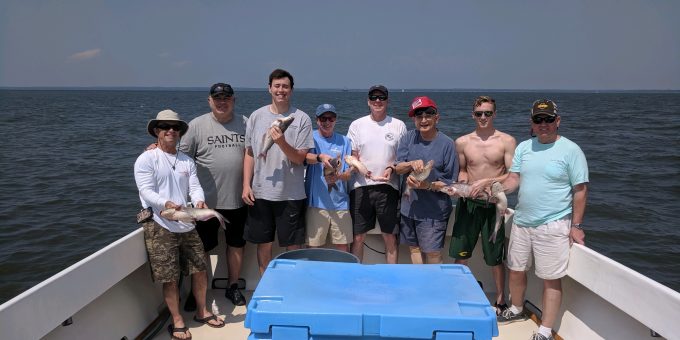 Dooley Anglers: Clifton Duke, Daniel Caffrey, Connor Caffrey, Jim Woods, Bill Casey, Ed Gillikin, Connor Mulligan, John Mulligan
Members of the Dooley Division enjoyed the weekend fishing this year with Captain Crabbe during the annual fishing trip to the Chesapeake Bay.
Thanks to everyone for attending the Fishing Trip. Special thanks to John for a fabulous dinner. What a great day/evening hanging out by the fire/creek. Nice moon, but evidently it affected our fishing the next day. It was a great day on the boat except for not catching any Stripers. At least we got some fish to take home.