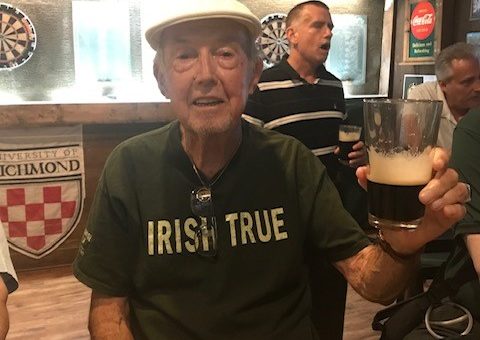 Brothers,

Very sad news to share this afternoon.
Jack Cassells, the last surviving charter member of the Dooley Division, has passed.
Several Dooley brothers met up with Jack on his visit to Richmond and Rare Olde Times just two months back.
No other details at this moment….but we will share them as soon as we have them.
Can't even start to run down at this moment how important Jack had been to this 40-year old division.
Please pray for his family and the repose of his soul.
We can't do too many get togethers to remember Jack.
Please join us for one or all of the following:
8/1, Thursday 7 pm at Rare Olde Times
8/2, Friday, 5:30 pm at Rare Olde Times – more of a celebration
8/13, Tuesday, 7 pm at Rare Olde Times
I spoke with his daughter, Kathy, last night and they are looking to do a Funeral Mass in Richmond on a Saturday between Thanksgiving and Christmas.