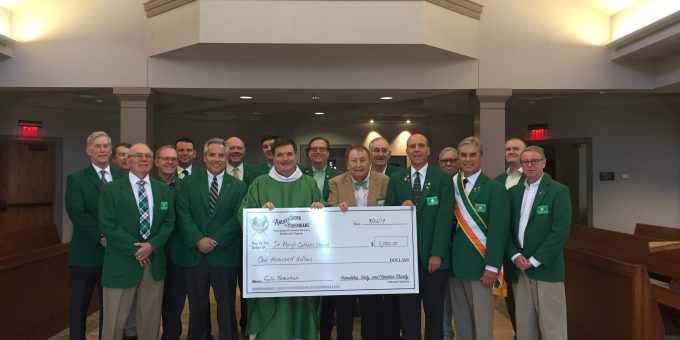 St. Mary
Front: Jim Feliciano, Mitch Irvine, Fr. Renninger, Winner Paul Elbling, Brian Hegarty, Steve McGann, Jim Woods
Back: Bill Spicer, Gary McAuliffe, John Costello, Tim McDonnell, Dan Caffrey, Matt Joss, Scott Nugent, Brian Kiernan,
Members of the Dooley Division are pictured with Fr. Renninger at St. Mary's presenting the $1000 donation check raised during the Trip for Two to Ireland annual raffle.
To see a list of all Raffle donations, click here