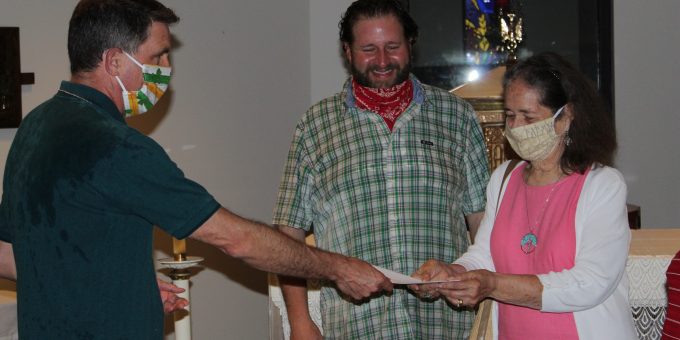 The live stream of the Raffle drawing from Rare Ole Times will be posted on this page…. The drawing will take place at approximately 5:30 pm Saturday June 27, 2020. Wait for the link to appear.
This year's winner of the $5000 cash prize in the AOH raffle is Diane George of Richmond.
The check presentation of the winning check to Diane George was made at St. Michael's Church on Wednesday July 1, 2020. It was pouring rain on the day the check was awarded as you can see by the drenched clothing.