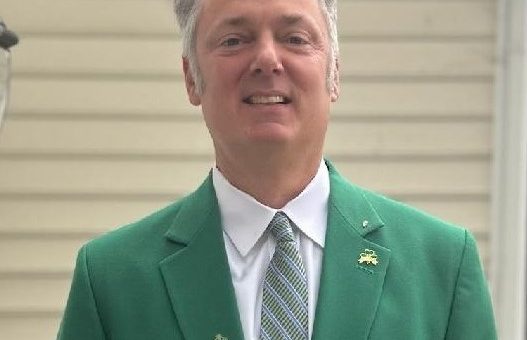 President's Message
June 2023
Dia dhuit(Hello) my Brothers!
During our May business meeting we conducted our first Shamrock Degree in several years. The Shamrock Degree is an instruction in the motto of our Order. The Division also participated in the Montpelier Celtic Festival last month. We got an early start to the 2024 raffle season. I'm hoping this festival becomes an annual tradition with the Division.
The Virginia AOH State Convention will be held the weekend of July 28th in beautiful Old Town Alexandria. The State Board has negotiated a group rate(mention VA State AOH Convention) at the Hilton on King Street. The block of rooms is expected to sell out so please call Hilton soon at 800-445-8667 to reserve your spot. A Major Degree of the Order will be offered on Saturday, July 29th at 1:00. The AOH alternates years between State Conventions and the National Convention. Next summer the National Convention is being held in Orlando.
I would encourage you to read the most recent edition of the National Hibernian Digest. It details the first time a Taoiseach has made a visit to a Hibernian event as an item on his itinerary. He attended an event commemorating the Good Friday Agreement in Washington on March 16th. The National Digest also details the Grants given out by the Freedom For All Ireland Committee in Belfast. Among the many worthy recipients were the Relatives for Justice, the Bloody Sunday Trust, and support for former political prisoners. This support is crucial as the British attempt to push through an amnesty bill. Our Division recently made a $1,500 contribution to Freedom For All Ireland.
Should be a great night at the Flying Squirrels game on June 9th. We will be joined by members of the Msgr. Kelly Division and the LAOH. Our business meeting will be held on June 13th. This will be our last business meeting until September.
In Friendship, Unity, and Christian Charity,
Mike Smith