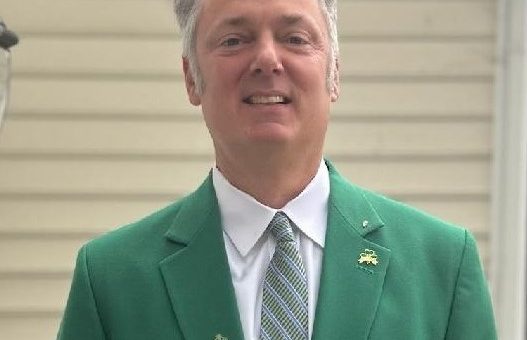 President's Message
October 2023
Brothers,
At our next business meeting on Oct 10th the Nomination Committee, chaired by Past President Matt Costello, will put forth the list of officers for next year. They will be voted on during our November business meeting. This year seems to be flying by, so I'd like to take a moment to thank the current slate of officers for all the good work this year.
We were treated to a great presentation by Dr. Ruan O'Donnell on Halfway to St. Patrick's Day . He is currently the Senior Lecturer in History at the University of Limerick Previously he was Visiting Chair of Irish Studies at Notre Dame. He has authored several books related to the Irish rebellions in 1798 and 1803. After he spoke, he took several questions about the current political situation in the North of Ireland post Brexit.
We have a busy calendar this Fall. October 1st is the John Barry Family picnic at St, Michael's. The Dooley Division is hosting the quarterly state meeting October 21st at St. Mary's. If you haven't yet obtained the Major Degree it will be offered at the meeting. Please go to the website to sign up.
Good news: The Richmond Highland Games is finally returning! Clear your calendar November 4th and 5th. Traditional music and dance, modern Celtic rock, and the caber toss! See you at Dorey Park.
This month the World Rugby Cup in heating up. Ireland is currently number one in the world and just defeated the defending World Champs South Africa. The Irish fans have been creating an electric atmosphere.
If you can no longer drive to our meetings or events, please let us know. We would be happy to help arrange a ride. Also, we are going to make an effort to contact the widows of our division to invite them to events.
Our next division business meeting will be Oct 10th 7:00 p.m. at St. Michael's.
In Friendship, Unity, and Christian Charity,
Mike