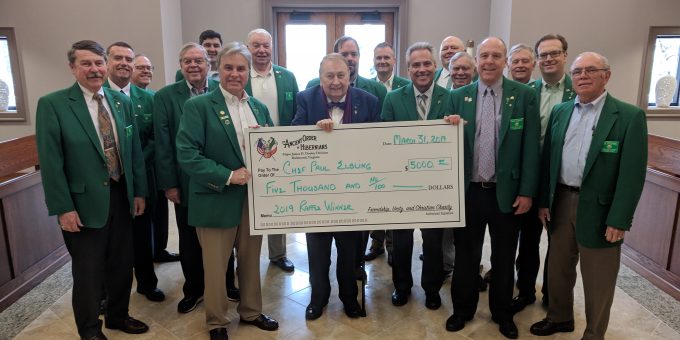 The Winner of the AOH Dooley Division Annual Trip to Ireland ($5000 cash) Raffle is ticket #0549 "Chef Paul" Elbling.
Congratulations to Chef Paul Elbling for winning the 2019 17th AOH Raffle.
A $5,000 check will be presented to him after 11 am Mass March 31, 2019 at St. Mary's. Please join us for the Photo in your Green Jackets.